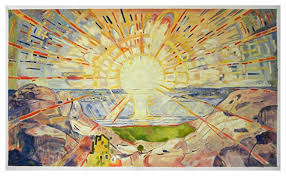 SvetRating Visionary Whitepaper.
Version 1.0. March 2019.
Content
Project Summary.
What's going on the DLT space and how independent investment ratings feet in?
How big is the SvetRating market?
Why automated ratings do not always work?
How does SvetRatings platform work?
What's SvetRating rating?
How and why SvetRating rating might beat other ratings?
Project Summary
Our goal is to establish the global, decentralized SvetRating platform that is resistant to fraud and manipulation, while delivering quality, reliable investments ratings for DLT projects. The platform operates through a validation mechanism, with each additional rating from existing and new participants reinforcing the authenticity and value of the platform. The platform will also incentivize participants for providing genuine, unbiased, honest ratings, which will allow to establish a reputation for meaningful and quality information that potential users can trust.
Given the level of technological, business and financial uncertainty on the DLT market, individual and corporate investors need independent ratings to objectively evaluate the DLT projects. With an acceleration of the technological trends that are ceaselessly impacting DLT market, SvetRating will revolutionize traditional ratings by introducing a customer reward system, blockchain technology and artificial intelligence.
What's going on the DLT space and how independent investment ratings feet in?
As of March 2019 there are more that 2000 DLT companies tracked by CoinMarketCap and, despite a prevailing bear market, this space continues to grow with an unprecedented rate. For example, Angel.co already allows to browse for more than 3200 new DLT startups. That trend is likely to continue in the future, which is confirmed by industries statistics.
Earlier in March 2019, market research firm International Data Corporation (IDC) released a report that predicted that global blockchain spending will see rapid expansion between 2018 and 2022, with a five-year growth rate of 76%, amounting to $12.4 billion in 2022.
Some other analytics firms express even more optimistic views. E.g. another report on blockchain spending prepared by market and research data platform "Research and Markets" predicts that in the United States alone it will increase from $3.12 billion to $41 billion by 2025.
Even the most ostracized manifestation of the new crypto-economy - Initial Coins Offerings - has lately experienced a renaissance in the form of STOs.
For example, according to PwC "4th ICO / STO Report": "In 2018, over 1132 ICOs / STOs have happened successfully, which is twice as much as in 2017 (total of 552)". They also report: "Total amount raised has nearly tripled to almost USD 20 bln compared to 2017 (totaling USD 7 bln)" This trend has been reinforced by the rising star of STOs: "Since May 18 (2018), the first STO, tZERO ($134 mio), has entered the top 15 of the biggest ICOs / STOs ".
At the same time, governments, corporations and great majority of potential users still approach DLT and crypto-currencies with suspicion and even fear. But even on the regulatory front there are some obviously positive tendencies, which are hard to ignore.
There is a significant softening of SEC administrators' anti-crypto rethoric. Moreover, some of commissioners have already expressed a view that selected crypto-currencies might not be considered securities after they passed a fund rising stage.
E.g. in his June 2018 speech Director Hinman made a point that Ethereum is not a security, saying: "And putting aside the fundraising that accompanied the creation of Ether, based on my understanding of the present state of Ether, the Ethereum network and its decentralized structure, current offers and sales of Ether are not securities transactions." This position was later supported (although not yet decisively) by Clayton.
We can now see those changes in a regulatory stance on crypto-currencies from complete denial to conservative acceptance occurring both on the state and federal levels.
For example, two United States congressmen - Warren Davidson (R) and Darren Soto (D) - introduced a bill ("The Token Taxonomy Act of 2018") in the House of Representatives on December 20, 2018 that would exclude digital assets from being defined as securities.
Several U.S. state legislatures put forward similar laws. The list includes: Wyoming (passed a bill recognizes digital assets as property) ... .
This trend might be partially attributed to the fact that the number of lobbies working on blockchain technology issues in Washington D.C. tripled in 2018 (as reported by politics-oriented news outlet Politico on 18 March, 2018). One of the lobbyists commented: "Part of lobbying on blockchain issues is about positioning clients in front of members of Congress and securing attention for a niche issue." Among the companies bankrolling those lobbyists are: Medici Ventures, Overstock.com and Ripple.
Some countries (including: Luxembourg, where blockchain transactions receive the same legal status as traditional ones; Bahrain, where Central Bank has issued crypto assets rules and Thailand, which allowed issuance of tokenized securities) have already outpaced U.S. by passing crypto-friendly regulatory amendments to local financial laws.
Moreover, several national governments (for example, in Malta, Switzerland and Estonia) declared their countries a "safe-heaven" for blockchain entrepreneurship and continue to press for pro-crypto legislation in their national parliaments.
That said we can't also ignore the fact that some traditionally conservative international financial bodies continue to staunchly resist the growing world-wide acceptance of crypto, expressing their negative views of new digital economy.
For example, The Basel Committee on Banking Supervision, which includes representatives of world's main financial centers and acts as an international regulatory authority, issued "a warning statement on crypto assets" on March 2018 , which says: "the Committee is of the view that the continued growth of crypto-asset trading platforms and new financial products related to crypto-assets has the potential to raise financial stability concerns and increase risks faced by banks."
Nonetheless, it's our opinion, that this resistance will continue to lessen as more and more governments realize the growing potential of blockchain and crypto-currencies to create new jobs in their mostly stagnating economies, allowing for the increased tax revenues.
Still, despite all market and technological uncertainties as well as steep regulatory barriers, the number of DLT companies, blockchain enthusiasts and the size of crypto-market continue to grow. Sure, rumors, falsified information, pump-and-dumps follow suit. Nonetheless, looks like that this new, highly risky industry is bound to expand no matter what, short of the complete ban on the asymmetric key cryptography and electronic money transfers all over the world.
We know from previous experience that as new industry continues to expand, it inevitably attracts business, marketing, legal and financial professionals and, as a result, the demand for DLT industry experts will only grow. Individual investors, funds and public, which are currently bound to educate itself by the painful way of "tries and errors", will soon be on a quest for sources of reliable information, market statistics and estimates (including ratings) to make qualified investment decisions.
However, instead of relying on a steady stream of data generated by established agencies as in traditional financial industry, crypto-investors are currently inundated with endless gossips from untrustworthy sources. With the limited time they have, it is difficult to make an informed decision when individuals simply have no means to estimate the reliability of the available information.
In SvetRating, our mission is to cut through all of this noise by providing investors with ratings issued by merit-based peer review network's participants / experts. Additionally, SvetRating creates opportunities for experts to be rewarded, as they can earn tokens by providing genuine and quality rankings, and for validating other participants' reviews.
How big is the SvetRating market?
All present estimates of SvetRatings market's size might have only speculative character, but we can assume that compare to the traditional rating market, which is dominated by "The Big Three" credit rating agencies (S&P, Moody's and Fitch), DLT market will be much less concentrated and more competitive. At the same time, we can expect to find more users of SvetRatings than of "traditional" ones, thanks to constantly growing demand for unbiased, reliable information from part of individual crypto-investors as well as from multiple DLT funds and crypto-exchanges (engaged into IEO). Additionally, DLT companies will inevitably face a growing competitive pressure as more and more startups from all corners of the world will join this open space.
Majority of "traditional" ranking companies face difficulties in adapting to the new technological trends in order to stay competitive in their industry. Those organizations will struggle ever more with the implementation and handling of the latest technological possibilities. While new technologies help in carrying out a larger number of rankings, the hidden hurdle faced by ranking companies is the waning of active participation by recognized industry experts resulting in lower users trust. Though the independent experts might have many things to say about the rating, the simple fact that they are not involved and, when involved, do not usually get rewarded for their time leads them to shy away from participating and providing quality feedback to issued ratings.
Additionally, 'traditional' rating agencies face many hurdles in securing data due to stricter government regulation, as well as regulations on account of privacy. On top of that, increased awareness among consumers about the role of ranking companies in 2008 financial crisis has led to more and more consumers becoming increasingly secretive and mistrustful about all rating companies. As a result, the growing number of consumers, specially in crypto-industry, will avoid using "traditional" ratings in a future.
SvetRating differentiates itself from its "traditional" competitors by providing open, trustworthy, faster, more accurate and more insightful ratings to DLT companies. Our main competitive edge in the ranking space is that we supply live, unbiased ratings using publicly verifiable consensus algorithm. Additionally, SvetRating has developed a reward system, incentivizing users and experts for participating in rankings, sharing accurate and honest information, and responding to companies rating requests in a timely and honest manner.
SvetRating intends to offer companies lower-cost, high-quality rating solutions. Using the blockchain technologies and reducing the overhead costs currently associated with ratings. This will make rating service affordable, even for smaller DLT companies. Additionally, we will provide tools, such as machine learning, that help to interpret the ratings and will lead to better business decisions.
Why automated SvetRatings do not work?
Another type of competitors are bot-ranking microservices, which use API gateway of crypto-exchanges and ICO-listings to accommodate direct users requests about the relative value of a given coin / token under the present market conditions. Although bot-rankings are free, fast, widely accessible and might also account for other than price/volume/ICO data, they are fundamentally deficient because directly associate coins / ICO performance with that of a DLT company.
Although it is likely that the future ranking agencies will be completely based on the machine learning algorithms, which help investors to identify great investment opportunities by sorting and scoring whitepapers based on a consensus protocol, targeted market, and a project team, there's still a big gap existing between this future and the current inability of "AI" to be good at everything.
Deep learning uses backpropagation adjusting the mathematical weights between nodes. You need the right input to lead you to the right output. Other saying, "AI ratings" might be only the product of pattern recognition and, therefore, of reliable and long-term statistical data (which are now completely absent on this brand-new DLT market). Only then neural networks can memorize classes of successful DLT companies to know when they encounter them again.
In practice "AI" is still unable to notable increase the success rate even of most advanced VC funds, with almost unlimited financial and technological capabilities. They also still have to rely mostly on their officers "intuition" to make their investment decisions.
(Not to mention that ratings are sometimes changed based on "imperceptible" information and, in case of DLT, have to be explained and presented to a large, non-educated Internet auditory of non-professional investors, which is the main target market of a SvetRating.)
What's SvetRating now?
SvetRating was created in a middle of 2018 by Svyatoslav Sedov following his four years of active participation in DLT market evolution, which involved investing in DLT startups, coding for blockchain companies, organizing DLT on-line and off-line communities, reading and analyzing more than 300 whitepapers as well as publishing rankings of more than 70 DLT projects.
SvetRating uses 16 parameters and aims at providing two generic scales for ranking two types of DLT companies: non-tokenized (non-listed) and tokenized (listed on crypto-exchanges).
16 parameters are grouped into four separate categories each of which represents different aspects of DLT projects as following:
"System" (technical): Security (resistance to attacks) - Velocity (scalability and throughput) - Engineering (quality of network's architecture) - Transparency (decentralization / centralization);
"Vision" (market): Singularity (project's uniqueness) - Volume (targeted market size) - Empathy (appeal to users) - Timeline (project schedule and long-term strategy);
"Entrepreneurship" (management): Solution (business model) - Validity (legal viability) - Equity (state of finance) - Team;
"Tokenomics" (micro-economy): Sustainability (project's economy long-term stability) - Value (coins / tokens long-term value) - Engagement (potential number of coin / tokens users) - Transactions (cost and ease of transactions).
SvetRating are currently made public on various social media platforms where they gets thousands of views and in the private user-group, where they are subjected to a rigorous process of peer-to-peer review.
SvetRating has been tested during more than 6 months on a wide variety of projects internationally as well as in the silicon valley. Current number of SvetRating viewers on different social platforms exceeds 1000 per day.
How does SvetRatings platform work?
Any platform user can leave ranking of a DLT project or vote for it. When a ranking is first created, it is unconfirmed. Experts are the ones that confirm the rankings. Only after a ranking is confirmed, can it be seen on the platform. Leaving a rating requires staking a certain number of tokens to guarantee that the rating is a valid one. If a rating is determined to be factually wrong by the majority of votes, staked tokens are lost and they are transferred back into the SvetRating Fund. If majority of votes confirms user's rating, the staked tokens unlocked and user receives a reward. To serve as a rating expert, a user will need to have a larger, permanent stake in the platform.
Experts will judge the validity of the rating in the following ways:
Ensure the rating is relevant (e.g. checking for statistical information unrelated to the project being rated);
Ensure the rating does not contain any duplicate content;
Verify that the data attached to a rating are truthfully representing the rated project;
Tag inappropriate ratings;
Point out conflicts of interest (e.g. one shouldn't write a rating of his or her employer);
Tag commercial or promotional content (e.g. links to promote offers);
Confirm there are no privacy violations associated with the rating (e.g. publishing someone's private information).
For each successful validation, Experts get a reward in tokens from the SvetRating Fund.
To discourage experts from approving or rejecting rankings without proper validation, in addition to staking their tokens on the validity of a ranking, experts will be able to validate only a fixed number of rankings per day, therefore disabling attempts at submitting a high number of validations on any given day.
Staking tokens on various levels is an important mechanism in encouraging fair participation on SvetRating. This means that to contribute, experts will have to stake a certain number of tokens which will act as a guarantee that their rankings will be honest and accurate. Additionally, experts have to go through a KYC process to assure their identity is valid. Experts caught misbehaving will lose their staked tokens, which will be transferred into the SvetRating Fund.
SvetRating will also establish the reward system for experts who earn tokens by giving feedback on other experts ratings and validating unconfirmed ratings. Experts also have a reputation score that can increase or decrease with their activity and contributions to the platform. Experts with higher levels of reputation will get access to higher rewards, and will be called upon to act in conflict-resolution scenarios.
Experts will be able to choose if they want to be anonymous or if they want to share who they are and be validated by the platform. Experts, who wish to remain anonymous will need to stake more tokens than experts, who go through the identification process. This process will serve as a way to discourage anonymous experts from misbehaving as they will have more to lose given their larger stake. By providing verified details about themselves, validated experts are permitted to stake fewer tokens because they will also be risking their own reputation. Experts who are proven to be bad actors by providing invalid ratings or wrong validations will be penalized for such behavior by losing their staked tokens.
To prevent review manipulation by companies paying the experts to cast their votes in a certain way, and to prevent experts collusion, experts bid in a blind auction to be selected to review a certain project.
DLT projects will also have to stake a percentage of tokens to use the SvetRating. A project can lose its staked tokens if they attempt to abuse the system. Examples are, among others, challenging experts in an attempt to refuse to pay for negative rankings.
To finance the SvetRating the reserve fund is created to cover costs for the usage of third party services, such as decentralized storage, as well as costs for rent and advisors. It will be filled with the fees taken from company's ranking orders, percentage of lost staked tokens, etc. SvetRating will provide the initial amount of tokens, equal to 5% of the total supply.
The detailed technical specification of the SvetRating protocol will be described in a separate technical paper.
How and why SvetRating might beat other ratings?
At the present SvetRating presents itself a unique market proposition with no known rivals.
However, in the future, it's unlikely that such potentially big market will stay for a long period of time outside of the corporate radars as well be void of those competitors, who will try to emulate SvetRating or will come out with the rating solutions of their own.
In this case the most important competitive advantages will be the following: trustworthiness, which is explained by its openness to constant public scrutiny and p2p experts reviews; uniqueness, which SvetRating aims to maintain by combining mathematical, algorithmic approach to its formation with a personal, literary style of its author; name recognition, which SvetRating rating has already started to built among the widening group of its followers; trustworthiness, which is directly linked to how long does this rating stays on market and how much of historical rating data does it accumulate (at this stage SvetRating is also ahead of its competition); reliability, which SvetRating intends to greatly enhance by adding deep learning ("AI") capabilities to its rating generation protocol; and wide-spread adaption, which follows the implementation of SvetRating permissioned blockchian expert network.
Rating Examples
SvetRating Review.
Version 1.0, June 2019
Content
Brief.
System (technology):
Security (resistance to attacks).
Velocity (scalability and throughput).
Engineering (system design).
Transparency (decentralization).
Vision (market):
Singularity (project's uniqueness).
Volume (targeted market size).
Empathy (appeal to users).
Timeline (project schedule).
Entrepreneurship (business):
Solution (business model).
Validity (legal).
Equity (finance).
Team.
Tokenomics (micro-economy):
Sustainability (long term stability of project's coin economy).
Value (long-term coins value).
Engagement (a number of coins holders / users).
Transactions (cost of transactions).
Review.
SvetRating is the world's first decentralized auditing and ranking network. It introduces the patented consensus algorithm and uses a proprietary ranking methodology (SVET: "System" - "Vision" - "Entrepreneurship" - "Tokenomics").
NOTE: To present our readers with a sample of SVET Raking system it is used in this text to review SvetRating.
System (B):
Security (b+).
As network's architecture become more complex the number of potential attacks vectors is increasing exponentially and there's no system in the world (SvetRating including), which is 100% immune to all of them. At the same time, our developers, which are recognized as top-notch in the Silicon Valley, make sure that we eliminate as many threats to SvetRating core as possible or, if we can not do that efficiently, minimize negative consequences of those attacks to our users.
SvetRating is using only standard, carefully audited version of ECR20 smart contracts to issue SVET token. To assure that "genesis attack" and "51% attack" are not possible we carefully plan our transition from a centralized to a decentralized version of our platform. Additionally, to prevent our validators from turning Bizantine we use similar to "satoshi dice" randomization protocol and "slashing" mechanisms.
However, our users must be fully aware that DLT is still new, revolutionary technology using which is still associated with high level of risks.
NOTE: for more details on platform's security, please, see SvetRating Business and Technical Papers.
Velocity (b-).
The enhance security of our platform doesn't mean that SvetRating is not scalable. It simply means that we won't be able to grow uncontrollably, allowing non authorized nodes to join our network, specially on the first stage of our project.
NOTE: Please see SvetRating Business and Technical Papers for more details.
Engineering (a).
SvetRating network runs on three main protocols: the data protocol, which discovers and broadcasts new ratings / reports; the validation protocol, which specifies what makes a rating / report valid; the patented consensus protocol ("SVET Consensus"), which forms consensus around a project rating.
NOTE: Please see SvetRating Technical Papers for more details.
Transparency (b-).
SvetRating is a fully decentralized network, which, however, requires full identities disclosure from its validators and authorizes its nodes. That renders SvetRating a permissioned networks.
NOTE: more detailed description of the proposed technological solution and platform's security you can find in SvetRating Technical and Business Papers.
Vision (A-):
Singularity (a-).
Although there are several coins rating services, which are using exchange prices as a base, as well as growing number of projects / websites publishing users' coins reviews (mostly on an MVP stage), they do not have professional expertize (specially on a technical side) in DLT, do not use consensus, auditors and a compensatory mechanism. Plus all of them have not yet achieved visibility or recognition among significant number of users.
Overall, SvetRating presents a stand-alone, singular solution due to its time-proven 16 parameters rating system, a proprietary consensus mechanism, a true decentralization, which allows for an immediate access to wide varieties of local projects in all countries, an unique tokenomics and auditors' compensation system and individual character of its reviews.
NOTE: Please see SvetRating Vision and Business Papers for more details.
Volume (b).
On a first stage SvetRating aims to tackle the market of initial investments into local DLT startups. According to various estimates there are already from 10 to 30 thousands DLT startups world-wide and this number is growing by about 300 startups each month.
NOTE: Please see SvetRating Vision and Business Papers for more details.
Empathy (a).
Through its independent ratings and consensus based auditing system SvetRating can increase visibility of promising local startups as well as drastically reduce costs of initial project's due-diligence to institutional and retail investors. That makes a practical use case and an ability to provide projects' founders and investors with a real value, potentially creating positive feedbacks.
Moreover, due to its community nature, independence from big corporations and a decentralized character SvetRating has a certain emotional appeal to crypto-enthusiasts, which care about brining more transparency and accountability into DLT space.
NOTE: Please see SvetRating Vision and Business Papers for more details.
Timeline (b).
There are three major phases, which SvetRating rating has to come through to became an established international company: phase 1: product launch (5 m); phase 2: company growth (4 m); phase 3: expansion (1-2 y)
NOTE: Please see SvetRating Business Papers for more details.
Entrepreneurship (A-).
Solution (a).
SvetRating provides the solution to the issue of a lack of distant, independent, decentralized, verifiable and attacks-resistant audit of facts, documents and ratings of business entities:
NOTE: Please see SvetRating Business Papers for more details.
Validity (b).
Due to significant (and growing) regulatory obstacles and legal burdens associated with conducting coin-based business on the territory of the US, SvetRating will initially maintain in the Bay Area, CA only a production, IT part of its business.
NOTE: Please see SvetRating Business Papers for more details.
Equity (b+).
On a first stage we expect an increasing stream of revenues from SvetRating to pay for most of expenses associated with running this resource. As SvetRating micro-economy stabilizes and SVET become tradable our platform will be fully independent and self-sustainable.
NOTE: Please see SvetRating Business Papers and Investment Memorandum for more details.
Team (a).
Our core coding team includes five longterm leading members of Silicon Valley blockchain community with an unparalleled experience of DLT design and development.
Our extended international team (> 15 and growing) includes DLT coders and blockchan enthusiasts living on three continents in different countries. Their number is constantly growing with increased attention to SvetRating.
NOTE: Please see SvetRating Business Papers for more details and resumes.
Tokenomics (A-):
Sustainability (a-).
SvetRating micro-economic model is based on factoring various dependencies existing between three major exogenous factors:
the utility of platform's native currency (SVET);
the decision of forward-looking SVET holders;
the elements that drive SVET user adoption and its acceptance by platform's clients (projects).
According to this model (see Technical paper for more details) the SVET holdings are the discounted expected future exchange rate minus the risk premium for the uncertainty in future value of the SVET. While our model is, of course, imprecise, it, in our opinion, argues for a long term price stability in SVET coin economy and its sustainability.
Value (a).
We expect the future expected value of SVET holdings to be: z_SVET (the number of SVET not used in transactions) * S_USD_t1 (the weighted price of reports / ratings in USD in a time period "t+1").
In the efficient SVET portfolio future expected value of SVET holdings increased by future fluctuation of SVET price expressed in the base currency (USD) is equal to a discount term associated with that position in SVET (see Technical paper for more details).
Engagement (b).
We plan for three different types of SvetRating users engagement with SVET: platform's transactions; holdings for saving / speculative purposes; deposits in slash funds. On a later stage, with issuance of native SVET coin one more type will be added: out-of-platform transactions.
SVET tokens distribution among those three (four) engagement types depends on the concrete model's scenario (see Technical and Business paper for more details).
Transactions (b+)
The native token of the SvetRating platform is called "SVET" ("S" for "Security", "V" for "Vision", "E" for "Entrepreneurship", "T" for "Tokenomics"). It is an utility token that allows companies / projects to gain access to the reports / rankings found on the platform, as well as enables users to get rewards by generating quality rankings. SVET is based on the Ethereum blockchain and is fully ERC20 compliant.
A separate token is needed to allow for the added layer of community governance and token economics involved in creating the SvetRating platform. We plan to create the native SVET coin on later stages of this project.
Accordingly, SVET holders pay transactions fees correspondent to the spot gas price. When native SVET coins are implemented transactions fees will be zero.
NOTE: more detailed description of the project's micro-economics you can find in SvetRating "Tokenomics Paper".
SvetRating resulting SVET Rating: System (B) - Vision (A-) - Entrepreneurship (A-) - Tokenomics (A-): BA-A-A-. However, because this rating has not been independently verified and is issued for information purposes only, investors have to rely on their own researches and good judgement while making their decisions.
How SvetRating is different?
There are many review and ranking platforms but none combines community's opinion with experts' professional insights.
Tolerance
Be open minded and listen carefully to other people's opinions.
Facts
Support your opinion by facts and details.
Diversity
Do not be boring and repetitive.
Here might be your Review.
Why Shall You Use SvetRating?
Community Members
To make our Industry better by sharing your honest opinion and applying your professional expertise.
Entrepreners
To objectively weigh up the pros and cons of your project.
Investors
To compare opinions of the enthusiasts and experts.