SVET's Economics Must To Read List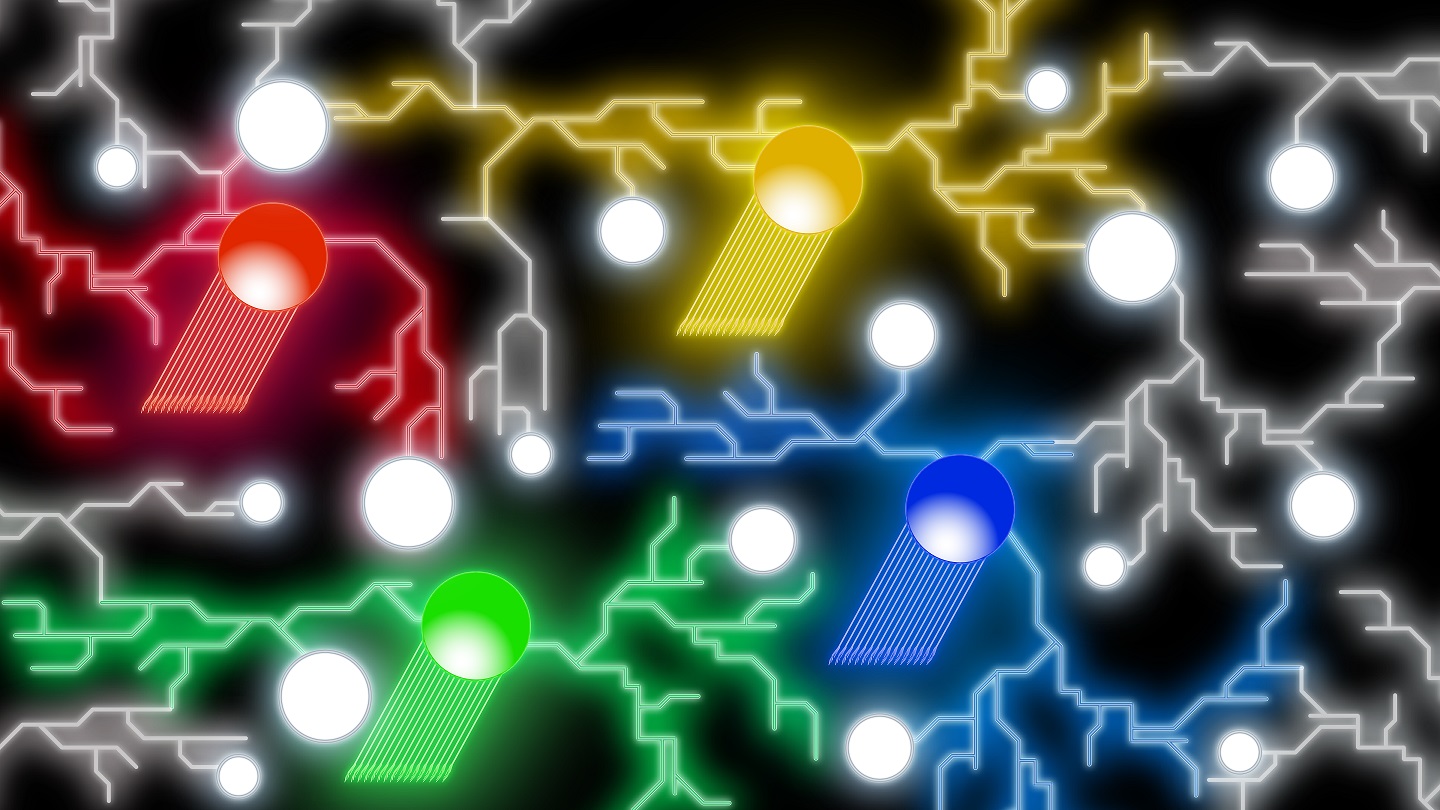 ---
Hard Sciences
Biology / Nature
Philosophiae Naturalis Principia Mathematica (Eng), 1713 by Isaac Newton (see also his The Chronology of Ancient Kingdoms) (Quote: The Principia forms the foundation of classical mechanics. It is a derived form of Johannes Kepler's laws of planetary motion EQ:)
On the Origin of Species, 1859 (another copy - txt version and on YouTube) by Charles Darwin (quote: Darwin published his theory of evolution with compelling evidence in his 1859 book On the Origin of Species. By the 1870s, the scientific community and a majority of the educated public had accepted evolution as a fact. However, many favoured competing explanations that gave only a minor role to natural selection, and it was not until the emergence of the modern evolutionary synthesis from the 1930s to the 1950s that a broad consensus developed in which natural selection was the basic mechanism of evolution. eq:)
Relativity: The Special and General Theory, 1905 (and also on YouTube) by Albert Einstein (Q: In your schooldays most of you who read this book made acquaintance with the noble building of Euclid's geometry, and you remember—perhaps with more respect than love—the magnificent structure, on the lofty staircase of which you were chased about for uncounted hours by conscientious teachers. By reason of our past experience, you would certainly regard everyone with disdain who should pronounce even the most out-of-the-way proposition of this science to be untrue. But perhaps this feeling of proud certainty would leave you immediately if some one were to ask you: "What, then, do you mean by the assertion that these propositions are true?" Let us proceed to give this question a little consideration. EQ:)
Soft Sciences
Psychology
A Treatise of Human Nature, 1739 (also on YouTube) and Essays Moral, Political, Literary by David Hume ( Hume argued against the existence of innate ideas, positing that all human knowledge derives solely from experience. Hume argued that inductive reasoning and belief in causality cannot be justified rationally; instead, they result from custom and mental habit. An opponent of philosophical rationalists, Hume held that passions rather than reason govern human behaviour, famously proclaiming that "Reason is, and ought only to be the slave of the passions. ... Hume was also a sentimentalist who held that ethics are based on emotion or sentiment rather than abstract moral principle. ... Hume also denied that humans have an actual conception of the self, positing that we experience only a bundle of sensations, and that the self is nothing more than this bundle of causally-connected perceptions.)
Sociology
Art Science
Epics / Legends / Fiction
Epic of Gilgamesh, c. 2100 BC (Quote: The first half of the story discusses Gilgamesh, king of Uruk, and Enkidu, a wild man created by the gods to stop Gilgamesh from oppressing the people of Uruk. After Enkidu becomes civilized through sexual initiation with a prostitute, he travels to Uruk, where he challenges Gilgamesh to a test of strength. Gilgamesh wins the contest; nonetheless, the two become friends. Together, they make a six-day journey to the legendary Cedar Forest, where they plan to slay the Guardian, Humbaba the Terrible, and cut down the sacred Cedar. The goddess Ishtar sends the Bull of Heaven to punish Gilgamesh for spurning her advances. Gilgamesh and Enkidu kill the Bull of Heaven after which the gods decide to sentence Enkidu to death and kill him. In the second half of the epic, distress over Enkidu's death causes Gilgamesh to undertake a long and perilous journey to discover the secret of eternal life. He eventually learns that "Life, which you look for, you will never find. For when the gods created man, they let death be his share, and life withheld in their own hands". Nevertheless, because of his great building projects, his account of Siduri's advice, and what the immortal man Utnapishtim told him about the Great Flood, Gilgamesh's fame survived well after his death with expanding interest in the Gilgamesh story which has been translated into many languages and is featured in works of popular fiction. EQ:)
Nibelungenlied (The Song of the Nibelungs), around 1200 (Quote: The poem is split into two parts: in the first part, Siegfried comes to Worms to acquire the hand of the Burgundian princess Kriemhild from her brother King Gunther. Gunther agrees to let Siegfried marry Kriemhild if Siegfried helps Gunther acquire the warrior-queen Brünhild as his wife. Siegfried does this and marries Kriemhild; however Brünhild and Kriemhild become rivals, leading eventually to Siegfried's murder by the Burgundian vassal Hagen with Gunther's involvement. In the second part, the widow Kriemhild is married to Etzel, king of the Huns. She later invites her brother and his court to visit Etzel's kingdom intending to kill Hagen. Her revenge results in the death of all the Burgundians who came to Etzel's court as well as the destruction of Etzel's kingdom and the death of Kriemhild herself. EQ:)
Kalevala, 1835 by Elias Lönnrot (9 April 1802 – 19 March 1884) (Quote:Kalevala is a 19th-century work of epic poetry compiled by Elias Lönnrot from Karelian and Finnish oral folklore and mythology, telling an epic story about the Creation of the Earth, describing the controversies and retaliatory voyages between the peoples of the land of Kalevala called Väinölä and the land of Pohjola and their various protagonists and antagonists, as well as the construction and robbery of the epic mythical wealth-making machine Sampo. EQ:)
Philosophy
History Of Philosophy:

History of Modern Philosophy, 1912 (a text version) by Alfred W. Benn (Quote: .... EQ:)
A History of Western Philosophy, 1945 by Bertrand Russell (18 May 1872 – 2 February 1970) (Quote: A survey of Western philosophy from the pre-Socratic philosophers to the early 20th century, it was criticised for Russell's over-generalization and omissions, particularly from the post-Cartesian period EQ:)

Tao Te Ching by Lao Tzu (6th-century BC) Quote: The Tao Te Ching, along with the Zhuangzi, is a fundamental text for both philosophical and religious Taoism. EQ:)
The Sayings by Confucius ( 551–479 BCE)(Quote:Confucius is traditionally credited with having authored or edited many of the Chinese classic texts, including all of the Five Classics. ... The Five Classics are: Classic of Poetry: A collection of 305 poems divided into 160 folk songs, 105 festal songs sung at court ceremonies, and 40 hymns and eulogies sung at sacrifices to heroes and ancestral spirits of the royal house; Book of Documents: A collection of documents and speeches alleged to have been written by rulers and officials of the early Zhou period and before. It is possibly the oldest Chinese narrative, and may date from the 6th century BC. It includes examples of early Chinese prose; Book of Rites: Describes ancient rites, social forms and court ceremonies. The version studied today is a re-worked version compiled by scholars in the third century BC rather than the original text, which is said to have been edited by Confucius himself; Ching (Book of Changes): The book contains a divination system comparable to Western geomancy or the West African Ifá system. In Western cultures and modern East Asia, it is still widely used for this purpose; Spring and Autumn Annals: A historical record of the State of Lu, Confucius's native state, 722–481 BC. EQ:)
The Republic, 375 BC by Plato (Quote: In the dialogue, Socrates talks with various Athenians and foreigners about the meaning of justice and whether the just man is happier than the unjust man. They consider the natures of existing regimes and then propose a series of different, hypothetical cities in comparison, culminating in Kallipolis (Καλλίπολις), a utopian city-state ruled by a philosopher-king. EQ:)
Meditations by Marcus Aurelius Antoninus (26 April 121 – 17 March 180) (Quote: It's private notes to himself and ideas on Stoic philosophy. A central theme to Meditations is the importance of analyzing one's judgment of self and others and developing a cosmic perspective. Aurelius advocates finding one's place in the universe and sees that everything came from nature, and so everything shall return to it in due time. Another strong theme is of maintaining focus and to be without distraction all the while maintaining strong ethical principles such as Being a good man. EQ:)
Confessions, AD 397 by Augustine of Hippo (13 November 354 – 28 August 430) (Quote:The work is not a complete autobiography, as it was written during Saint Augustine's early 40s and he lived long afterwards, producing another important work, The City of God. Nonetheless, it does provide an unbroken record of his development of thought and is the most complete record of any single person from the 4th and 5th centuries. It is a significant theological work, featuring spiritual meditations and insights. In the work, Augustine writes about how he regrets having led a sinful and immoral life. He discusses his regrets for following the Manichaean religion and believing in astrology. He writes about his friend Nebridius's role in helping to persuade him that astrology was not only incorrect but evil, and Saint Ambrose's role in his conversion to Christianity. The first nine books are autobiographical and the last four are commentary and significantly more philosophical. He shows intense sorrow for his sexual sins and writes on the importance of sexual morality. The books were written as prayers to God, thus the title, based on the Psalms of David; and it begins with "For Thou hast made us for Thyself and our hearts are restless till they rest in Thee."[4] The work is thought to be divisible into books which symbolize various aspects of the Trinity and trinitarian belief. EQ:)
Summa Theologica by Thomas Aquinas (1225–1274) (Quote: The Summa Theologiae intended to explain the Christian faith to beginning theology students. EQ:)
The Prince, 1513 by Niccolo Machiavelli (3 May 1469 – 21 June 1527) (Quote: The general theme of The Prince is of accepting that the aims of princes – such as glory and survival – can justify the use of immoral means to achieve those ends EQ:)
Principles of Philosophy, 1644 by René Descartes (31 March 1596 – 1650) (Quote: The book sets forth the principles of nature—the Laws of Physics—as Descartes viewed them. Most notably, it set forth the principle that in the absence of external forces, an object's motion will be uniform and in a straight line. EQ:)
Ethics, Demonstrated in Geometrical Order, 1677 by Baruch Spinoza (24 November 1632 – 21 February 1677) (Quote: The book is perhaps the most ambitious attempt to apply the method of Euclid in philosophy. Spinoza puts forward a small number of definitions and axioms from which he attempts to derive hundreds of propositions and corollaries, such as "When the Mind imagines its own lack of power, it is saddened by it" and "The human Mind cannot be absolutely destroyed with the Body, but something of it remains which is eternal. EQ:)
The Social Contract, 1762 by Jean-Jacques Rousseau (28 June 1712 – 2 July 1778) (Quote:The Social Contract argued against the idea that monarchs were divinely empowered to legislate. Rousseau asserts that only the people, who are sovereign, have that all-powerful right.EQ:)
The Critique of Pure Reason, 1781 by Immanuel Kant (22 April 1724 – 1804) (Quote: Kant builds on the work of empiricist philosophers such as John Locke and David Hume, as well as rationalist philosophers such as Gottfried Wilhelm Leibniz and Christian Wolff. He expounds new ideas on the nature of space and time, and tries to provide solutions to the skepticism of Hume regarding knowledge of the relation of cause and effect and that of René Descartes regarding knowledge of the external world. This is argued through the transcendental idealism of objects (as appearance) and their form of appearance. Kant regards the former "as mere representations and not as things in themselves", and the latter as "only sensible forms of our intuition, but not determinations given for themselves or conditions of objects as things in themselves". This grants the possibility of a priori knowledge, since objects as appearance "must conform to our cognition...which is to establish something about objects before they are given to us EQ:)
The Phenomenology of Spirit, 1807 by Georg Wilhelm Friedrich Hegel (27 August 1770 – 14 November 1831) (Quote: Hegel's principal achievement was the development of a distinctive articulation of idealism, sometimes termed absolute idealism, in which the dualisms of, for instance, mind and nature and subject and object are overcome. In contrast to Immanuel Kant, who believes that the subject imposes rational a priori pure concepts of understanding upon the sense-data of intuitions, Hegel believes that the pure concepts are grounded in reality itself. Pure concepts are not applied subjectively to sense-impressions, but rather things exist for their concept. The unity of concept and reality is the Idea. EQ:)
The World as Will and Representation, 1818 by Arthur Schopenhauer (22 February 1788 – 21 September 1860) (Quote:Taking the transcendental idealism of Immanuel Kant as his starting point, Schopenhauer argues that the world humans experience around them—the world of objects in space and time and related in causal ways—exists solely as "representation" (Vorstellung) dependent on a cognizing subject, not as a world that can be considered to exist in itself (i.e. independently of how it appears to the subject's mind). One's knowledge of objects is thus knowledge of mere phenomena rather than things-in-themselves. Schopenhauer identifies the thing-in-itself—the inner essence of everything—as will: a blind, unconscious, aimless striving devoid of knowledge, outside of space and time, and free of all multiplicity. The world as representation is, therefore, the "objectification" of the will. Aesthetic experiences release a person briefly from his endless servitude to the will, which is the root of suffering. True redemption from life, Schopenhauer asserts, can only result from the total ascetic negation of the "will to life". Schopenhauer notes fundamental agreements between his philosophy, Platonism, and the philosophy of the ancient Indian Vedas. EQ:)
The Concept of Anxiety, 1844 by Soren Aabye Kierkegaard (5 May 1813 – 11 November 1855) (Quote: Kierkegaard mentions that anxiety is a way for humanity to be saved. Anxiety informs us of our choices, our self-awareness and personal responsibility, and brings us from a state of un-self-conscious immediacy to self-conscious reflection. EQ:)
Thus Spoke Zarathustra: A Book for All and None, 1883 by Friedrich Nietzsche (15 October 1844 – 1900) (Quote: Thus Spoke Zarathustra "has contributed most to the public perception of Nietzsche as philosopher – namely, as the teacher of the 'doctrines' of the will to power, the overman and the eternal return" EQ:)
Being and Time, 1927 by Martin Heidegger (26 September 1889 – 26 May 1976)(Quote: The book attempts to revive ontology through an analysis of Dasein, or "being-in-the-world." It is also noted for an array of neologisms and complex language, as well as an extended treatment of "authenticity" as a means to grasp and confront the unique and finite possibilities of the individual. EQ:)
Being and Nothingness: An Essay on Phenomenological Ontology, 1943 by Jean-Paul Sartre (21 June 1905 – 15 April 1980) (Quote: In Sartre's account, man is a creature haunted by a vision of "completion" (what Sartre calls the ens causa sui, meaning literally "a being that causes itself"), which many religions and philosophers identify as God. Born into the material reality of one's body, in a material universe, one finds oneself inserted into being. ... Sartre develops the idea that there can be no form of self that is "hidden" inside consciousness. EQ:)
Discipline and Punish, 1975 by Paul-Michel Foucault (15 October 1926 – 25 June 1984) (Quote: It is an analysis of the social and theoretical mechanisms behind the changes that occurred in Western penal systems during the modern age based on historical documents from France. Foucault argues that prison did not become the principal form of punishment just because of the humanitarian concerns of reformists. He traces the cultural shifts that led to the predominance of prison via the body and power. Prison is used by the "disciplines" – new technological powers that can also be found, according to Foucault, in places such as schools, hospitals, and military barracks EQ:)
The Rebel, 1951 by Albert Camus (7 November 1913 – 4 January 1960) (Quote: Examining both rebellion and revolt, which may be seen as the same phenomenon in personal and social frames, Camus examines several' countercultural' figures and movements from the history of Western thought and art, noting the importance of each in the overall development of revolutionary thought and philosophy. He analyses the decreasing social importance of the king, god and of virtue and the development of nihilism. EQ:) also The Stranger (L'Etranger), 1942 (Quote: The title character is Meursault, an indifferent French settler in Algeria described as "a citizen of France domiciled in North Africa, a man of the Mediterranean, an homme du midi yet one who hardly partakes of the traditional Mediterranean culture." Weeks after his mother's funeral, he kills an Arab man in French Algiers, who was involved in a conflict with one of Meursault's neighbors. Meursault is tried and sentenced to death. The story is divided into two parts, presenting Meursault's first-person narrative view before and after the murder, respectively. EQ:)
---
Practical Science
Management / Law
Complete Works by Montesquieu or Charles Louis de Secondat, Baron de La Brède et de Montesquieu (He is the principal source of the theory of separation of powers) also his work on YouTube
The Federalist (also on YouTube) by Alexander Hamilton, James Madison, and John Jay In Federalist No. 10, Madison discusses the means of preventing rule by majority faction and advocates a large, commercial republic. This is complemented by Federalist No. 14, in which Madison ... declares it appropriate for an extended republic, and concludes with a memorable defense of the constitutional and political creativity of the Federal Convention. In Federalist No. 84, Hamilton makes the case that there is no need to amend the Constitution by adding a Bill of Rights, insisting that the various provisions in the proposed Constitution protecting liberty amount to a "bill of rights." Federalist No. 78, also written by Hamilton, lays the groundwork for the doctrine of judicial review by federal courts of federal legislation or executive acts. Federalist No. 70 presents Hamilton's case for a one-man chief executive. In Federalist No. 39, Madison presents the clearest exposition of what has come to be called "Federalism". In Federalist No. 51, Madison distills arguments for checks and balances in an essay often quoted for its justification of government as "the greatest of all reflections on human nature.
Politics / Wars (Featured)
Economics / Finance / Banking
New institutional economics

Markets And Hierarchies: Analysis And Antitrust Implications by Oliver E. Williamson other of his work - Transaction-Cost Economics: The Governance of Contractual Relations

Evernomics
How SvetRating is different?
There are many review and ranking platforms but none combines community's opinion with experts' professional insights.
Tolerance
Be open minded and listen carefully to other people's opinions.
Facts
Support your opinion by facts and details.
Diversity
Do not be boring and repetitive.
Here might be your Review.
Why Shall You Use SvetRating?
Community Members
To make our Industry better by sharing your honest opinion and applying your professional expertise.
Entrepreners
To objectively weigh up the pros and cons of your project.
Investors
To compare opinions of the enthusiasts and experts.